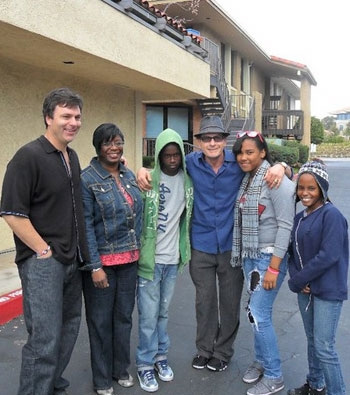 LIF*E MISSION STATEMENT
The mission of LIF*E is to provide comprehensive training courses and a technical environment for pre-professionals, working artists and youth, while strengthening career and professional opportunities in the fields of media arts, live entertainment and connected industries. LIF*E is dedicated to providing a holistic approach to education, mental wellness, and opportunity for lifelong connection to the entertainment and media industry for all members of our community.
LIF*E, a component of the Institute for Maximum Human Potential (IMHP), is committed to maximizing the power of all media as an educational force in the lives of youth through innovative programming and partnerships that benefit the greater community. LIF*E's services include after-school programs, community, outreach and the production of television shows, online streaming, books and films as well as licensing.
LIF*E. – is a non-profit that was co-founded by Delores Brown and Todd Zeile in 2006 that has enabled and empowered students to change their community and the world through media education and the arts with hands-on experience.
---
FILMS AND INITIATIVES