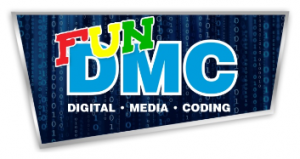 Raspberry Pi
Learn About the "Internet of Things" (IOT) and the Raspberry Pi.
A class where students will learn how to program their very own mini computer and take it home to create and explore the "IOT".
The Raspberry Pi is a credit-card sized computer developed to promote teaching of computer science in schools. Since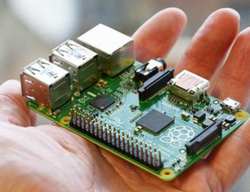 its launch in 2012, over 2 million of these amazing little machines have been sold all over the world. It also includes an interface for talking to external analog/digital electronics, so it also
makes a great platform for DIY projects.
At FunDMC, we have built on the educational foundations of the Raspberry Pi to create a customized learning environment. But it's not just about learning – it's about putting the tools into the hands of teens and enabling them to take the next step. That next step, is a Raspberry Pi kit of their own to take home and CREATE.
STEM / Creativity / Team Work / Problem Solving
ENROLL NOW! 323-567-9883
Fall Classes 3 weeks: Start September 2017
Afternoons: Mondays & Wednesdays
| | |
| --- | --- |
| Group 1 | Group 2 |
| 4:00pm – 5:30pm |  6:00pm – 7:00pm |
Ages: 6 years – 18 years
Location of Classes:
STEM 54
2717 W. 54th Street
Los Angeles, CA 90043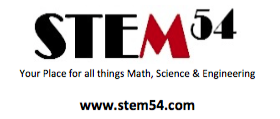 ---
---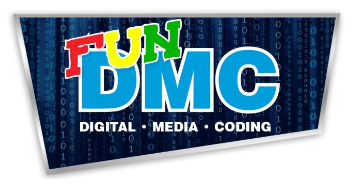 DMC stands for: Digital Media & Coding
Fun D.M.C. is an after school enrichment program for instruction and education of Digital Media Production and Computer Code Writing.
Learn How to Code with FUN D.M.C.
We teach Kids to program and code. Our goal is to empower kids to embrace the digital world and prepare for their future. Our goal is to empower kids to embrace the digital world by creating. We want kids of all interests and backgrounds to learn programming and coding. Unlike some programs targeted at older kids and young adults or others targeted at kids that mainly focus on gaming, we offer an exciting, dynamic, and interactive program that measures learning as students progress while having fun.
Creativity / Math / Team Work / Problem Solving
Logic / Common Core / STEM